Conducting Research in Henry County Schools

Research revisions for SY 2020-2021

During these unprecedented times, Henry County Schools is adapting our teaching, learning and operations to keep our employees and students as safe as possible and to provide an encouraging learning environment. Therefore, the district has temporarily revised the guidelines to conduct research in Henry County Schools during the 2020-2021 school year (SY).





Please review the Research Revisions for SY 2020-2021

here.
Conducting Research in Henry County Schools

Internal and external researchers wishing to conduct research in Henry County Schools (HCS) must submit an electronic application and receive written approval from the Policy, Planning and Systems Improvement Office prior to beginning any research. Each application is carefully reviewed by a committee consisting of District staff. Please review the Research Application due dates and expected response time (approximately 60 days) to ensure you are allowing enough time for approval of your study. Please note that research will not be allowed to be conducted during district-wide standardized testing dates.



All research conducted in Henry County Schools must meet these guidelines:

Protect the rights and privacy of students, families, and employees

Respect instructional time without being detrimental to student learning

Support continuous school system improvement goals

Align with HCS Strategic Plan.


Process:

Prior to applying, applicants must read the "Procedures for Conducting Research in HCS."
Please review the following State and Local Policies:
° KEBA - Solicitation of Student Information


°

IFBGA- Electronic Communications
° Protection of Pupil Rights Amendment
° FERPA




Documents:

Preview of Application to Conduct Research here.


Dates:



Application Due Dates

Applications must be received by
midnight on the following dates:

Response to researcher by
October 25, 2020 (only HCS employees and partner organizations with HCS as part of a submitted grant application)
December 18, 2020
March 22, 2021
May 25, 2021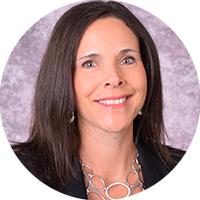 Phone:
Email:
Degrees and Certifications: